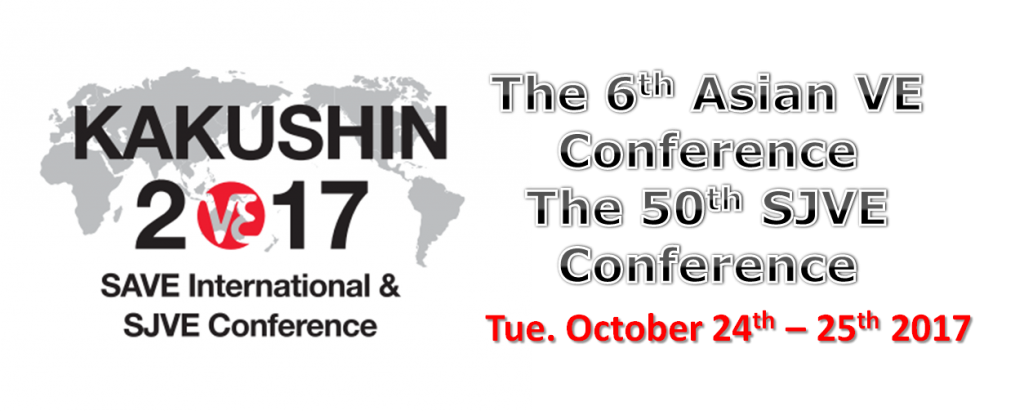 This year the Value Community around the world celebrate the 70th Anniversary of Value Engineering which was invented by L. D. Miles in 1947. In addition, it will be the SJVE's 50th Annual Conference.
Why not commemorate this special year?
In order to strengthen cooperation in Value Engineering field, focusing on Asian countries where enjoy significant economic developments, SJVE is hosting the 6th Asian VE Conference under the auspices of SAVE International.
The conference theme: KAKUSHIN in the 70th Year
The word "KAKUSHIN" is a homophone which represents the following meanings:
革新 – Innovation
核心 – Essence, central issue
確信 – Confidence, faith
These words truly reflect the purpose of this conference and our conference organizing committee is working hard to provide the conference attendees with an outstanding program consisting of technical papers, case reports by leading companies in VE, interactive forums and talk sessions and much more!
Our goal is to serve as a catalyst for KAKUSHIN and encourage our guests to change something after the event.
Dates: October 24th – 25th, 2017
Place: Arcadia Ichigaya, Tokyo
CONFERENCE DETAILS
https://www.sjve.org/eng-topic/the-6th-asian-ve-conference-the-50th-sjve-conference